Follow our tips and inspiration to set a beautiful Southern table
How to set a proper (and beautiful) Southern table 
In the series The New Southern Hospitality, Editor-in-Chief Ashley Twist Cole explores the old and new traditions of Southern hospitality, what qualities and behaviors make us unique and, of course, tips and ideas on how to be the ultimate hospitable Southern host or hostess.

My mother always sets the most beautiful table for dinner events. Even if it's just a casual birthday dinner for someone in the family, she sets a proper table with all the right glassware, utensils, salad plates, dinner plates and specific accessories that fit the meal, such as corn cob holders or small butter dishes that sit above a flame for dipping lobster tail. She is somehow able to incorporate a holiday-, seasonal- or event-specific theme into her tablescape, and I admire how she creates a table that is composed and beautiful without looking like she tried too hard. Meanwhile, back at my house, I'm frantically trying to find enough plates and napkins to swap out my table from summer pinks and blues to autumn oranges and browns and scrounge up something that looks like a seasonal centerpiece.

My mother is not from the South, but her tables embody the casual elegance that any Southern host or hostess should strive to create. Because I grade myself a C when it comes to setting a table, I spoke with my mom, some friends and two experts, Katherine Webster and Nancy Kuperberg at No Regrets Events, and compiled seven tips on how to set a proper and beautiful table.

Don't be afraid to use color. Choosing a color scheme that works within the season is important, but don't shy away from colors or feel limited by a season's "traditional" colors. You can use pops of turquoise in a more fall motif of oranges and creams, and purple has a place in the silvers and greens of winter. The No Regrets Events team loves seeing different shades of a dominant color. "Variation in shade is always nice," said Nancy, commenting on her clients' use of color in places where neutrals are typically standard, like candlesticks and linens. My mom, Maureen, loves to vary colors in the same family, specifically with plates, by alternating place settings in different colors. She likes the way it "adds flare and is appealing to the eye."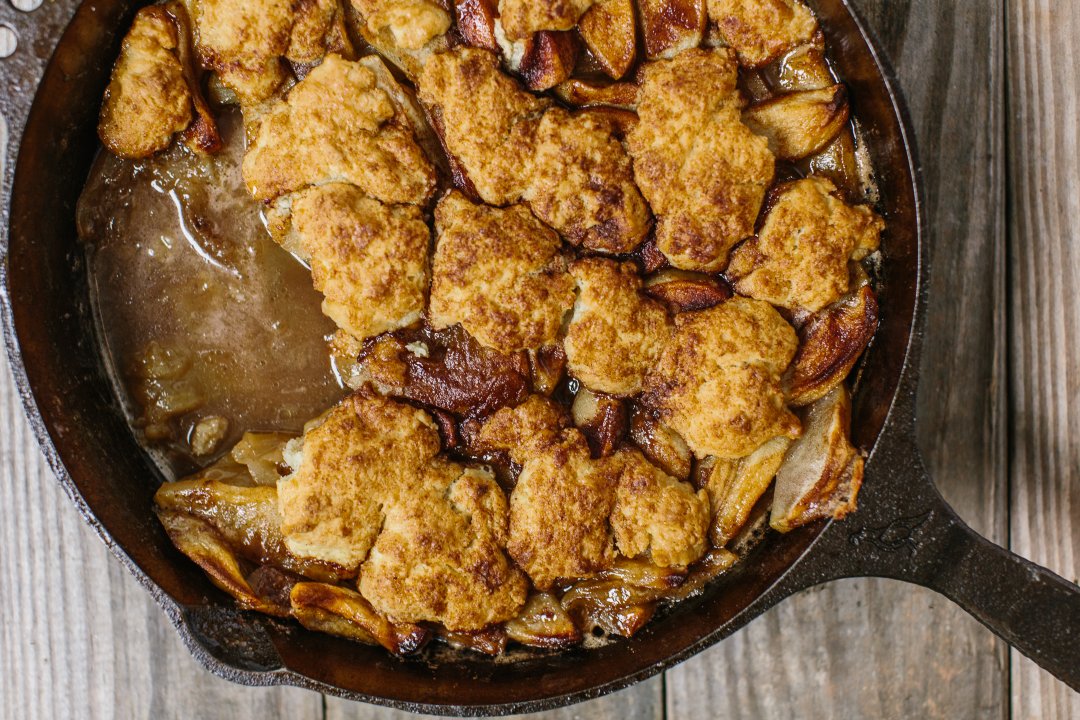 Be creative with your serving pieces. Use pitchers as vases, cutting boards as serving platters and cookware as serving vessels on the table. A cast iron or carbon steel pan is the perfect piece of cookware to go from stovetop to tabletop -- just wrap a nice thick towel around the handle and serve directly from the pan. Just because it isn't a "traditional" serving piece doesn't mean it can't act like one!
Use your resources — your natural resources. Use nature to inspire your table decorations. Last year, Katherine picked leaves from magnolia, cypress and holly trees, created a garland and accented with pine cones — just like that she had a holiday dining table centerpiece. Use flowers, herbs such as rosemary and lavender, and plants and fruit from around your yard as centerpieces or table decor. "We're seeing a lot more people use fruit in centerpieces and floral arrangements," said Nancy. 

Accent in Southern classics. Linen, seersucker, burlap, mason jars and monograms are all classically Southern, but their application can be a bit overpowering if you use any of these too often or all together at once. Limit these styles to accents like a table runner, a centerpiece, napkins or chargers.

Mix and match. Gone are the days of a perfectly matching tablescape; instead, bring out your favorite pieces and create a unique setting by using multiple pieces from various dinnerware collections. The items you've curated in your life not only make for interesting conversations, but also make the table feel more personal to you. At Southern Kitchen, we love the blend of traditional and modern, so go ahead and set those wine glasses from Prague next to your grandmother's china — an eclectic table that represents you is far more interesting and beautiful than something you'd find in a catalog. Just make sure you don't try to use everything at once, as you may end up with more of a garage sale vibe than a cool, mismatched one.

Choose the right centerpiece. It's important to think about the height and size of your centerpiece, based on who and what you're serving. "For example, if a family style meal is served, there may not be room for an elaborate centerpiece. Candles on a dinner table must be lit and should be above eye level, however the use of votives have become very popular," said Katherine.


Know where to place flatware, glassware and linens. Most of us know that when it comes to eating with utensils, you start from the outside and work your way in, but where do you actually place the flatware when you're setting the table? No Regrets Events clarified that "flatware is placed, in order of use, about one inch from edge of table, lined up at the base with each one next to it." They added that your choice of glassware depends on beverages served (wine, beer, cocktails, etc). Glasses should be placed in order of use to the top right of the place setting. The napkin is set on the charger plate unless the first course is in place when the guests are seated.

Hopefully now you have some tips, tricks and inspiration for setting a beautiful and personal table for when you're playing hostess this year. Nancy and Katherine remind us that "you should not discredit the importance of setting a proper table — many things come and go, but etiquette is always in style."

Do you have any tips for setting the perfect table? Email them to me at editor@southernkitchen.com or share with us on social media with #mysouthernkitchen. Follow No Regrets Events on Instagram for tabletop inspiration and to look at pretty events.

Photo credit (Tablescapes): Olivia Griffin Photography
Photo credit (Cast iron): Ramona King
---
In the New Southern Hospitality, I'll be exploring the old and new traditions of Southern hospitality, what qualities and behaviors make us unique and, of course, tips and ideas on how to be the ultimate hospitable Southern host or hostess.