Popeye's Fried Chicken
The world's last Popeye's buffet can be found in this Southern town
Fried chicken heaven awaits you in Lafayette, Louisiana. For less than $10 you can eat as much fried chicken and biscuits as you want in the world's last Popeye's buffet. We can't think of a better way to indulge in one of our favorite Southern foods. 

The buffet is open each day from 10 a.m. to 8 p.m. and costs $9 and includes spicy and mild fried chicken and plenty of side options like biscuits, fries, red beans and rice, mash potatoes and gravy and rice dressing, reported Insider Food. 
The other two locations in Huntsville, Alabama and Panama City, Florida removed the buffet option in 2015, but according to HOT 107.9 there's a possibility the buffet could come back because it was a favorite among customers. 
This holiday season if you happen to be traveling near or through Lafayette it's worth making a pit stop at this hidden Southern gem. 
If you can't make it to the Popeye's buffet, Southern Kitchen has some delicious fried chicken recipes you can make at home.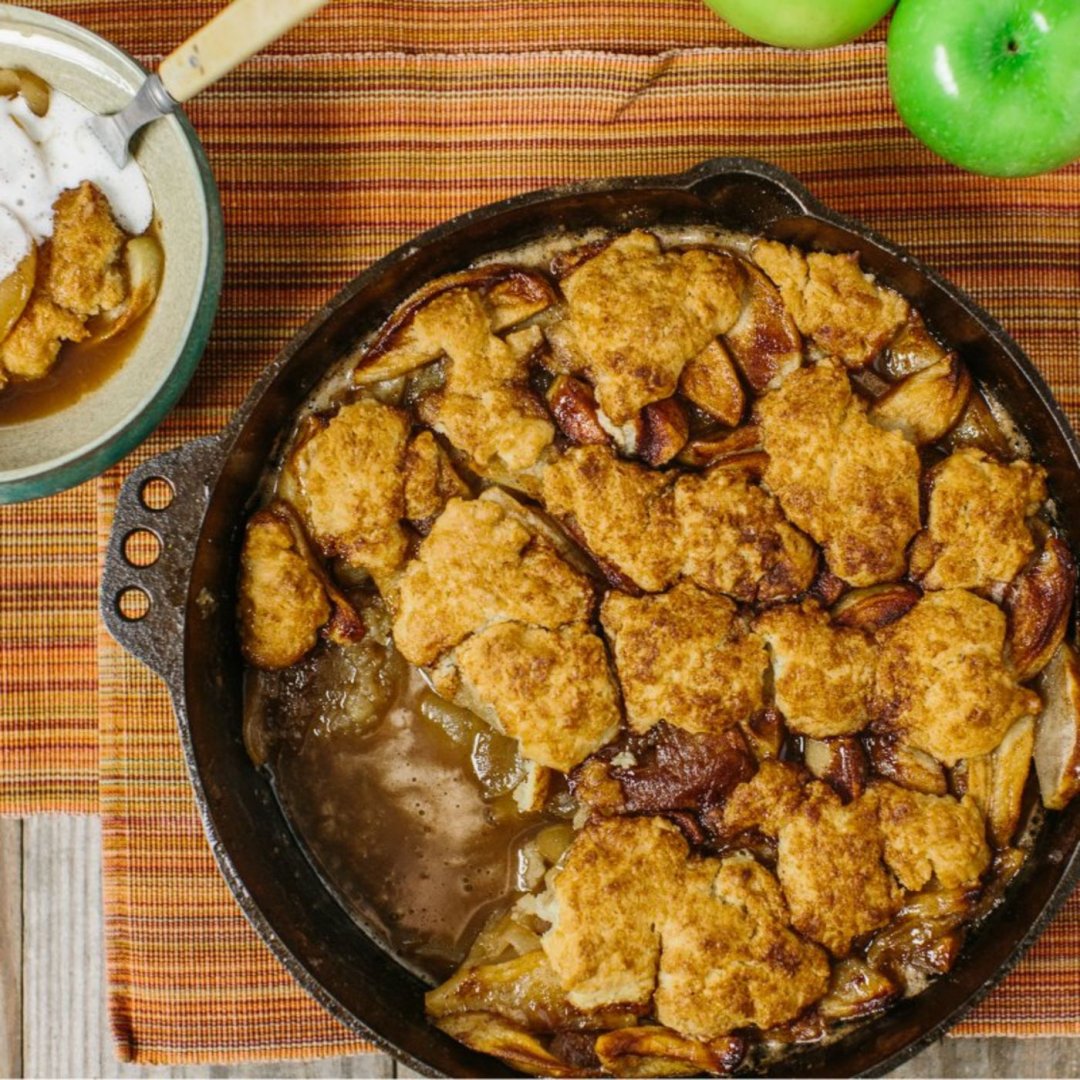 ---
Recipes
Buttermilk Fried Chicken with Green Chile-Horseradish Sauce
Serves: 8
Hands On Time: 30 minutes
Total Time: 2 hours and 15 minutes
Ingredients
2 pounds green beans, trimmed
2 tablespoons butter
Salt and freshly ground pepper
Buttermilk Fried Chicken
2 1/2 pounds chicken breast cutlets
1-2 cups buttermilk
1 cup all-purpose flour
1 teaspoon freshly ground black pepper
1/2 teaspoon salt
Oil for frying
Green Chile-Horseradish Sauce
1/2 cup (1 stick) plus 1 tablespoon unsalted butter
1 (4-ounce) can mild green chiles
2 teaspoons prepared horseradish
1/2 cup sweet pickle relish
2 cups heavy cream
Salt
Sriracha sauce (optional)
Instructions
In a large pot over medium-high heat, bring salted water to boil. Add the green beans and boil for 3 to 4 minutes. Remove the beans and cool in a bowl of ice water. Once cool to the touch, drain the green beans. In a large sauté pan, heat 2 tablespoons butter, add green beans and cook until warm. Season to taste with salt and pepper and keep warm until ready to serve.
To make the fried chicken: In an airtight container, soak the chicken cutlets in the buttermilk for 2 hours.
While the chicken is soaking, combine the flour, pepper and salt on a plate or in a shallow bowl. In a large Dutch oven or other heavy-bottomed pot, heat 2 inches of the oil to 350 degrees over medium-high heat. Line a large plate or platter with paper towels.
Remove the chicken from the buttermilk and dredge in the flour mixture. Add the dredged chicken to the heated oil and fry until golden brown and crispy on the outside, about 5-10 minutes (depending on size of cutlets). Drain on the paper towel-lined plate.
To make the sauce: In a saucepan over medium heat, melt 1 tablespoon butter and add chiles, horseradish and pickle relish. Cook for 3 minutes and stir in heavy cream. Turn heat to medium high and cook an additional 3 minutes, seasoning with salt to taste.  
Pour the mixture into a food processor or blender (be very careful with hot liquids in the blender, as they can overflow suddenly), and puree. Strain the mixture through a fine-mesh strainer and return to the saucepan over medium heat. Add the remaining butter and cook, stirring occasionally, until sauce is reduced to about 2 cups (it should be fairly thin). Keep warm until ready to serve.
To serve, spoon 1/4 cup Green Chile-Horseradish Sauce onto each plate. Top each plate with 1/8 of green beans and 1/8 of cutlets. Garnish each plate with sriracha sauce (optional).
Chicken and Waffles
Serves: 4
Hands On Time: 1 hour and 30 minutes
Total Time: 7 hours and 30 minutes
Ingredients
Fried Chicken
4 cups buttermilk
1/2 cup hot sauce
1 (3 1/2-pound) chicken, cut into 8 pieces
8 cups all-purpose flour
1/4 cup garlic powder
3 tablespoons salt
1 tablespoon freshly ground black pepper
1 tablespoon cayenne pepper
1 tablespoon Old Bay seasoning
1 tablespoon sweet paprika
1 teaspoon onion powder
Vegetable shortening or peanut oil, for frying
Buttermilk Waffles
1 3/4 cup all-purpose flour
3 tablespoons sugar
2 teaspoons baking powder
1 teaspoon kosher salt
1/4 teaspoon baking soda
1 1/2 cups buttermilk
3 large eggs
1/2 cup (1 stick) butter, melted and cooled
Nonstick oil spray
Maple syrup, for serving
Hot sauce, for serving (see note)
Instructions
To make the fried chicken: In a large bowl, whisk together the buttermilk and hot sauce. Add the chicken pieces and submerge in the buttermilk. Transfer to the refrigerator and marinate for at least 6 hours.
When you're ready to cook the chicken, line two baking sheets with wire cooling racks.
In a large bowl, whisk together the flour, garlic powder, salt, black pepper, cayenne, Old Bay, paprika and onion powder. Transfer to a large, heavy-duty paper bag.
Remove the chicken from the buttermilk, allowing any excess to drain off. Place the chicken pieces in the bag with the flour. Clasp the bag at the top and vigorously shake the bag to completely coat the chicken with the flour. Remove the chicken from the bag, tap off excess flour, and transfer to one of the prepared baking sheets. Let rest for 15 minutes.
As the chicken is resting, fill a large cast iron skillet one third of the way up the sides with melted shortening or peanut oil. Place the pot over medium to medium-high heat and bring the oil to 325 degrees. Monitor the oil's temperature using a fryer or candy thermometer.
Meanwhile, heat the oven to 250 degrees.
When the oil is hot, add the legs and thighs of the chicken first, placing them around the sides of the skillet. Cook for 2 to 3 minutes before adding the breasts and the wings. Cover the skillet with a wire splatter screen to prevent excess grease from adhering to your kitchen surfaces. Fry, flipping occasionally, until the internal temperature of the chicken reaches 165 degrees, 10 to 15 minutes.
When the chicken has finished cooking, transfer to the second prepared baking sheet and keep warm in the oven while preparing the waffles.
To make the buttermilk waffles: Heat the oven to 250 degrees. Line a baking sheet with a wire rack and place in the oven.
 
In a large bowl, whisk together the flour, sugar, baking powder, salt and baking soda until combined. 
In a medium bowl, beat the eggs until smooth, then add the buttermilk and melted butter, and whisk to combine. Pour the buttermilk mixture over the flour mixture and whisk until the batter is just brought together; some lumps are okay. Cover the bowl with plastic wrap and refrigerate for 30 minutes.
Heat a waffle iron according to the manufacturer's instructions and spray thoroughly with oil spray. Scoop 1/2 to 1 cup of batter (depending on the size of the waffle iron) into the center of the waffle iron. Cover and cook until golden brown and slightly crisp, 3 to 4 minutes. Transfer to the baking sheet and keep warm in the oven until ready to serve. Repeat with the remaining batter. 
Transfer to a plate and serve with the fried chicken, maple syrup and hot sauce.
---
Visit the Shoppe at Southern Kitchen for holiday gifts and more
Photo credit for Buttermilk Fried Chicken with Green Chile-Horseradish Sauce: Taqueria Del Sol
Photo credit for Chicken and Waffles: Ramona King