Christmas ornaments
The best holiday markets in the South
Holiday shoppers: Step away from the busy chains stores and head to a Christmas market to finish your holiday shopping. At one of these traditional holiday markets, shoppers can shop, sip on festive holiday drinks like mulled wine and hot cocoa, and take a more relaxing approach to holiday shopping. The South has some incredible holiday markets which offer handmade artisan gifts that will surprise everyone on your shopping list. 

Food and Wine put together a list of the best holiday market in every state, focusing on holiday markets that offer exceptional and delicious gifts that will make the foodie in your life happy over the holidays. 
Here are the best holiday markets in the South.
Alabama: Christkindlemarket in Huntsville
Inspired by the traditional Christkindlemarkets of Germany, this market in Huntsville will have everything from a biergarten to traditional German cuisine to enjoy. Sip on mulled wine as you explore and shop for Christmas crafts and gifts or take a moment to enjoy European sweets and treats.
Website
Arkansas: Moonlight Market in Malvern
Arkansas' only night market showcases some of the state's best crafters and food vendors. Food and Wine notes: Even though the market runs year-round, "it always feels like the holidays here because it requires all its vendors to run no fewer than 300 LED Christmas lights in and on their tents."
Website
Florida: The Chocolate Wonderland in Clermont
Calories don't count during holiday season, right? We hope so, because at the Chocolate Wonderland in Clermont, Florida the country's top chocolatiers will have the best chocolate to taste and enjoy. Don't forget to take Lakeridge Winery's free wine-tasting tour that also includes a chocolate pairing with each wine. 
Website
Maryland: Christmas Village in Baltimore
Twinkling Christmas lights and holiday music transform Baltimore's West Shore Park into a stunning Christmas market. Shoppers and foodies will have a chance to try European food, German beer and mulled wine while exploring over 50 different vendors every Friday and Saturday until Christmas Eve.
Website
North Carolina: The Olde Mecklenburg Brewery Weihnachtsmarkt in Charlotte
Each year The Olde Mecklenburg Brewery turns into a festive Weihnachtsmarkt (Christmas Market), where the beer is flowing and holiday cheer is everywhere. Over 40 vendors create this Christmas market some even choosing to sell their goods from a traditional wooden hut. The brewery has a few winter seasonal brews (Dunkel & Yule Bock) on tap, but if you want to stick to the traditional Christmas market experience, mulled red wine will be available at the bar as well. 
Website
Texas: Pearl Holiday Night Market in San Antonio
Pearl is a mixed-use space that houses retail and dining along with The Culinary Institute of America and the Pearl Farmers Market. During the holidays, the holiday night market lights up the space with live music, holiday lights and over 20 vendors. The Holiday Canciones music series also takes place at the night market and shoppers can expect to hear a blend of country Christmas music with Texan flare and classic Christmas tunes playing as they shop. 
Website
Some Southern states have been left off the list as their Christmas festivals have already happened. 
Craving mulled wine or a hot toddy at home? Southern Kitchen has a few cocktail recipes that will keep you warm throughout the winter. Our winning holiday drink is homemade mulled apple cider that comes from chef Mounir Echariti. The recipe below is a non-alcoholic version but we won't tell if you decide to add bourbon to it. If you want to go down the more tradtional mulled wine route, try Anne Byrn's hot spiced wine and serve it in the Stoneware & Co. 3-Piece Wine Set.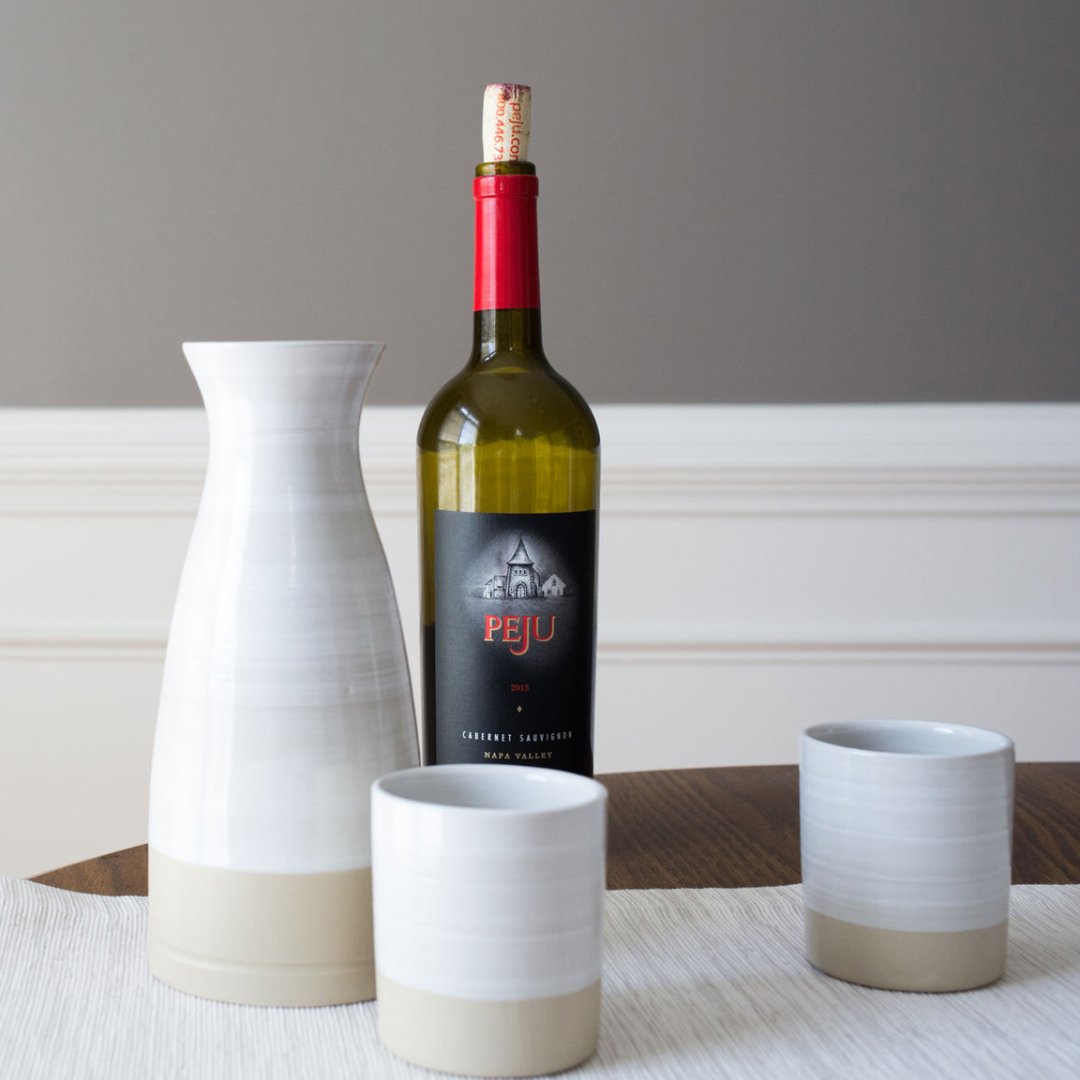 ---
Recipes 
Homemade Mulled Apple Cider

Serves: 4
Hands-on time: 15 minutes
Total time: 3 hours and 15 minutes
Ingredients
1 orange
1 lemon
8 cups water
1 pound apples, roughly chopped
1 tablespoon whole allspice berries or 1 teaspoon ground
2 teaspoons roughly chopped crystallized ginger
1 1/2 teaspoons whole black peppercorns
1 1/2 teaspoons cardamom pods or 1/2 teaspoon ground
1 whole cinnamon stick, plus more for serving
5 whole cloves
1 bay leaf
1 star anise, plus more for serving
Sugar, to taste
Ingredients
Use a vegetable peeler to remove strips of peel from one half of the orange and place in a large pot. Use the peeler to remove strips of peel from the entire lemon and place in the pot.
Add the water, apples, allspice, ginger, peppercorns, cardamom, cinnamon, cloves, bay leaf and star anise.
Place the pot over high heat. Bring to a boil, cover and cook for 30 minutes. Reduce the heat to low and simmer, covered, until the apples are very soft and the liquid is fully flavored, 2 to 2 1/2 hours.
Strain the mixture through a fine mesh strainer into a second pot. Discard solids. Taste the cider; if you'd like it to be more fully flavored, return it to the heat and continue to cook at a rapid simmer until concentrated to your desired flavor.
Place the strained cider over low heat to keep warm. Taste, and add sugar as desired. (Depending on the sweetness of the apples, you may not need to add any sugar; see note.)
Serve hot, garnished with additional cinnamon sticks and/or star anise.
---
Anne Byrn's Hot Spiced Wine

Serves: 6
Hands On Time: 15 minutes
Total Time: 15 minutes
Ingredients
1 cup fresh orange juice
1/2 cup water
1/4 cup honey
1/2 teaspoon grated lemon or orange zest
Dash ground cinnamon
Dash ground nutmeg
1 (750 ml) bottle fruity red wine, such as a pinot noir or French red wine blend
Lemon and/or orange slices, for serving
Instructions
Place the orange juice and water in a large saucepan and stir in the honey, lemon zest, cinnamon and nutmeg. Bring to a boil, then reduce the heat to low and simmer until the flavors have melded, about 3 minutes. Turn off the heat, and stir in the wine. Serve immediately, in punch glasses topped with lemon slices, or let cool and reheat gently before serving.
Photo of mulled cider courtesy of Mounir Echariti
Photo of hot spiced wine courtesy of Danielle Atkins
---
Visit the Shoppe at Southern Kitchen for holiday gifts and more