Oliver Farm Oil
Over 40 Southern food companies won big at the 2018 Good Food Awards
The Good Food Awards announced its 2018 winners in San Francisco over the weekend. The awards honored food companies that produce tasty and sustainable food in 15 categories ranging from beer to pickles. 
Good Food Award winners are guaranteed to be tasty, authentic and responsibly-sourced. All products undergo a blind taste test and vetting process to ensure that they meet industry-specific environmental and social criteria, and that they align with the awards' principles. Out of the 2,000 products that were blind taste tested, the South produced over 40 winning products from nine different states.

Some of the Southern winners have been honored in the past, such as Sourcomb Honeycomb Honey from MtnHoney in Clarkesville, Ga, which was as a winner in 2017. 

Oliver Farm in Pitts, Georgia produces some of the best oils in the South. In the past, its pecan oil, peanut oil and sunflower oil were honored with the award. This year its pecan oil earned a Good Food Award for the second time. "As oil production has expanded and I begin to understand a little more about the properties and uses of various oils I am filled with awe and wonder at the countless ways it can be used," Clay Oliver said. "Naturally tasty, nut and seed oils are necessary for balanced nutrition." Southern Kitchen's Associate Editor Kate Williams recommends adding this oil to salad dressing or incorporating it into a spiced pecan butter and serving atop pancakes and waffles.


We are also big fans of many of the award winners across the cider, elixir and spirits categories. Southern Kitchen contributor Beth McKibben wrote last year about Richland Rum, which has now won two Good Food Awards. In the tiny Georgia town of Richland, she wrote, "Mayor Adolph McLendon, who has been the town's mayor for 30 years, had a bold plan: Build a rum distillery on or near Richland's Main Street." The distillery has brought new jobs and revitalized a town that was slowly disappearing. Almost a decade later, Richland Rum is now in 14 states and five countries. We recommend using the award-winning rum in Anne Byrn's Rum Punch or bananas foster.

Cocktail maestro and Southern Kitchen contributor Jerry Slater is also a big fan of one of the winners in the cider category. He likes to use Foggy Ridge Cider, which won their first Good Food Award in 2018, in place of Champagne in his twist on a French 75 cocktail.

Louisiana-based El Guapo Bitters, a first-time award winner, add dimension to cocktails with flavors that range from sweet and floral to spicy and savory. We recommend using this year's winner, chicory-pecan, in an Old Fashioned. After all, what's an Old Fashioned without bitters?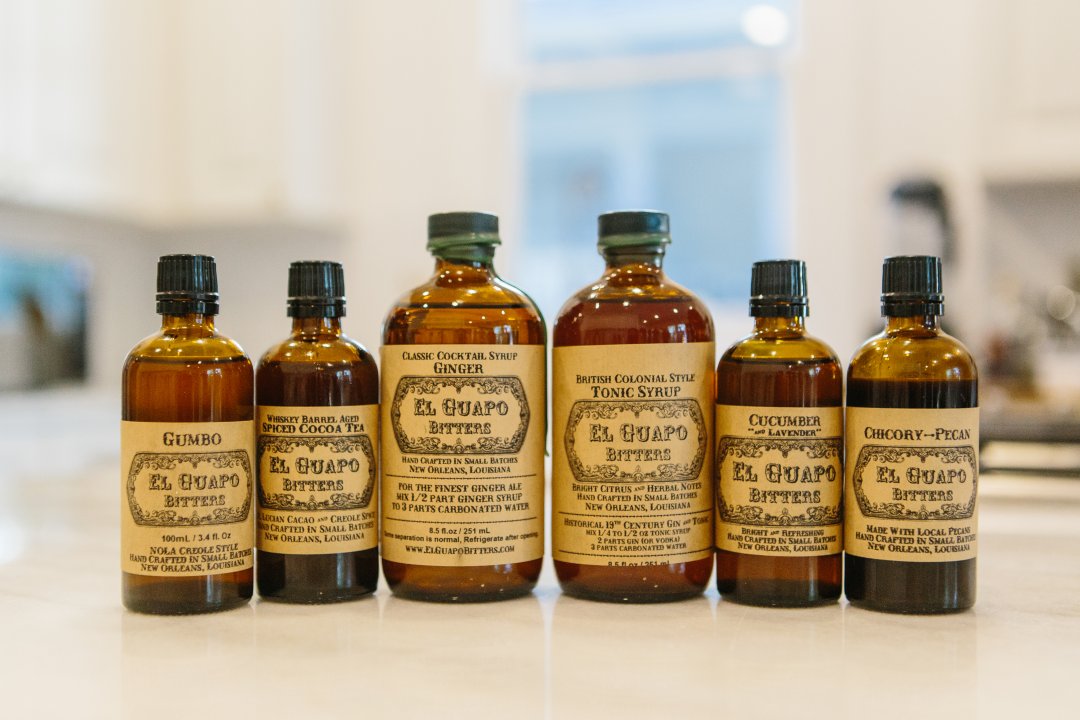 If you're looking to create a cheese board anytime soon, consult Southern Kitchen's guide to building the perfect cheese board, and think about including winning products from both the cheese and charcuterie category. One notable award-winning cheese is Thomasville Tomme from Sweet Grass Dairy in Thomasville, Georgia. The dairy has taken home awards at the World Cheese Awards in 2009 and 2015, and it can now add a Good Food Award to its trophy case for this semi-soft aged cheese with a "subtle, yet complex earthy flavor and creamy texture."

Some other winners caught our eye and we can't wait to try them. Pickles are a Southern favorite, but with Asian fusion and Korean food becoming more popular, it's not surprising kimchi is also having a moment. In Bluffton, South Carolina, the Juice Hive, along with Three Sisters Farm, has crafted two types of kimchi that can be added to everything from sandwiches to fried rice. If pickles aren't your thing, we recommend trying a sweet treat like the Cardamom Rose Caramel Sauce from Sapore Della Vita in Sarasota, Florida or a bar of Peru 70% chocolate from Xocolatl Small Batch Chocolate in Atlanta, Georgia.

Here is the full list of winners from the South:
Beer
Fullsteam Brewery, Farm's Edge: Alexis, Farm's Edge: Brumley Forest & Farm's Edge: Dinnsen's Orchard, North Carolina
Port City Brewing, Tidings Ale, Virginia
Strange Land Brewery, Scotch Ale, Texas
Charcuterie
American Pig, Picante Salami, North Carolina
Farmer's Daughter Market & Butcher, Hot Capicola, West Virginia
Lady Edison with San Giuseppe Salami Co., Sweet Sopressata & Spanish Style Chorizo, North Carolina
Cheese
Firefly Farms Creamery, Merry Goat Round Spruce Reserve, Maryland
Looking Glass Creamery, Bear Wallow, North Carolina
Sweet Grass Dairy, Thomasville Tomme, Georgia
Chocolate
Castronovo Chocolate, Signature Collection Tumaco Dark Milk 60%, Florida
Charm School Chocolate, Coconut Milk Mocha, Maryland
Xocolatl Small Batch Chocolate, Peru 70%, Georgia
Cider
Big Fish Cider Co., Allegheny Gold, Virginia
Castle Hill, Serendipity & Levity, Virginia
Foggy Ridge Cider, First Fruit, Virginia
Coffee
Mudhouse Coffee Roasters, Limu Dabesa, Ethiopia, Virginia
Noble Coyote Coffee Roasters, Ethiopian Guji – Organic – Natural Process, Texas
Per'La Specialty Roasters, Ethiopia Shakiso, Florida
Confections
Chocolatay Confections, Sunflower Crunch Cup, North Carolina
Escazu Artisan Chocolates, Earl Grey Dark Chocolate Ganache, North Carolina
Sapore Della Vita, Cardamom Rose Caramel Sauce, Florida
Elixirs 
El Guapo Bitters, Chicory Pecan Bitters & Classic Greek Rose Cordial, Louisiana
Element [Shrub], Chai Pear Shrub, Virginia
Modern Bar Cart, Embitterment Chocolate Bitters, District of Columbia
Fish
Lox, Box, and Barrel, Celtic Seafare, Traditional Cold Smoked Salmon, Texas
Honey
MtnHoney, Sourwood Honeycomb, Georgia
Swarm Chasers Apiary, Wildflower Honey, Georgia
Oils
Oliver Oil Co., Pecan Oil, Georgia
Pantry
A&A Alta Cucina Italia, Vidalia Chutney, Georgia
Dress It Up Dressings, Sesame Tahini Dressing, Maryland
Nena's Provisions, Dusty Foothills Chili Sauce, North Carolina
Pickles
Gordy's Pickle Jar, Cajun Okra, District of Columbia
HEX Ferments, Glow Kraut, Maryland
The Juice Hive, Shiso Leaf Kimchi & Low Country Kimchi, South Carolina
Preserves
Atwater's, Strawberry Hibiscus Jam, Maryland
Fiddlehead Farm, Roasted Strawberry Preserves, North Carolina
Pick and Preserve, Peach NC Apple Brandy Butter, North Carolina 
Regina's Farm Kitchen, Strawberry, Blueberry and Jalapeño Jam, Georgia 
Spirits
Balcones Distilling, Baby Blue, Texas
Catoctin Creek Distillery, Roundstone Rye 80 Proof, Virginia
Richland Distilling Company, Single Estate Virgin Coastal Georgia Rum, Georgia