Holiday food
An easy sheet pan cranberry chicken and other recipes we loved this week
While we love to cook up (and eat) our in-house Southern Kitchen recipes, we still spend plenty of time reading recipes from bloggers and other food websites. Every Friday, we'll round up some of our favorites so that you'll have plenty of fodder for your weekend kitchen experiments.

Our favorite recipes this week include buffalo chicken taquitos, fig and goat cheese bruschetta, sheet pan cranberry chicken with roasted vegetables and mini eggnog cheesecake cookie bites. It's time to get cooking.
Fig and Goat Cheese Bruschetta
Sweet and savory meet in this delicious appetizer from MyRecipes. These yummy bites can be made in advance leaving one less thing you have to do on the day of your holiday party. Here at Southern Kitchen we love displaying our yummy creations on a hand-crafted Boothill Blades Board and this appetizer will look beautiful and delicious on it as well.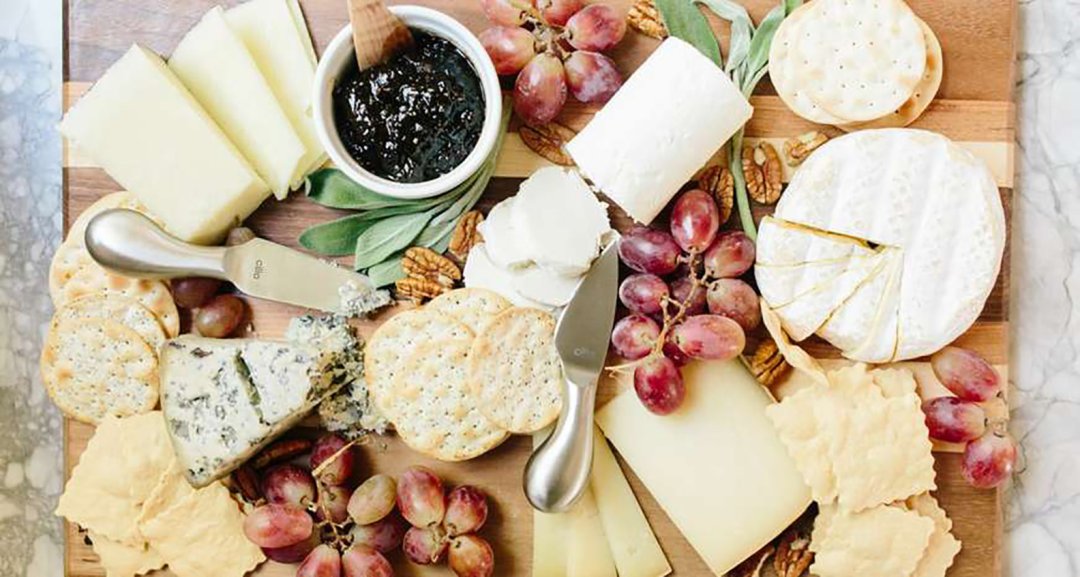 Buffalo Chicken Taquitos 
If you're a fan of buffalo chicken, then this recipe from Delish is for you. The taquitos take less than an hour to make and are a perfect snack during a football game.
Sheet Pan Cranberry Chicken with Roasted Potatoes
This colorful dinner recipe from The Healthy Toast is not only healthy, but incorporates one of the best fall flavors—cranberry. The other bonus of this recipe is that everything is cooked on one large sheet pan allowing for easy cleanup. 
Mini Eggnog Cheesecake Cookie Bites
Talk about a festive dessert. Not only are these cookie bites filled with Christmas flavor, they are also decorated with holiday colors. These delicious bites from Grandbaby Cakes are easy to make and if you don't want to make your own cookie dough, it's okay to use prepared cookie dough. 
These Mini Eggnog Cheesecake Cookie Bites from @grandbabycake want to go to a #holidayparty! http://t.co/FpySAGnFrD pic.twitter.com/M5vVeietkG

— Pillsbury (@Pillsbury) December 18, 2013