Cheese board
Good news cheese lovers: Eating cheese is good for your heart
This holiday season head straight to the cheese board and don't feel guilty while indulging in it. The reason it's okay to nibble on more cheese — it's beneficial to the heart. 

A study done at Penn State University found that "dairy can cancel out the high sodium found in many cheeses." It also showed "milk proteins and dairy fat that help increase blood flow in the body." The research is ongoing to find out if there are any long-term benefits to eating cheese but for now we're happy with the short-term effects of eating cheese. 
Here at Southern Kitchen we have the perfect tools and tips to help you create the perfect cheese board that will be the center of attention at your holiday party. If you've never created a cheese board associate editor Kate Williams has the answers for crafting the perfect one. From the different types of cheeses and proper pairings to how to display it, she takes you step-by-step to create a beautiful appetizer that is almost to pretty to touch. 
Any platter or serving board will do when creating a cheese board but to really set yours apart Williams suggests using a hand-made wooden board, such as those from Tennessee's Boothill Blades. Each board is hand-crafted in Tennessee by husband and wife Kylie and Jared Thatcher. If you have a cheese lover in your life think about giving this cheese board as hostess or Christmas gift.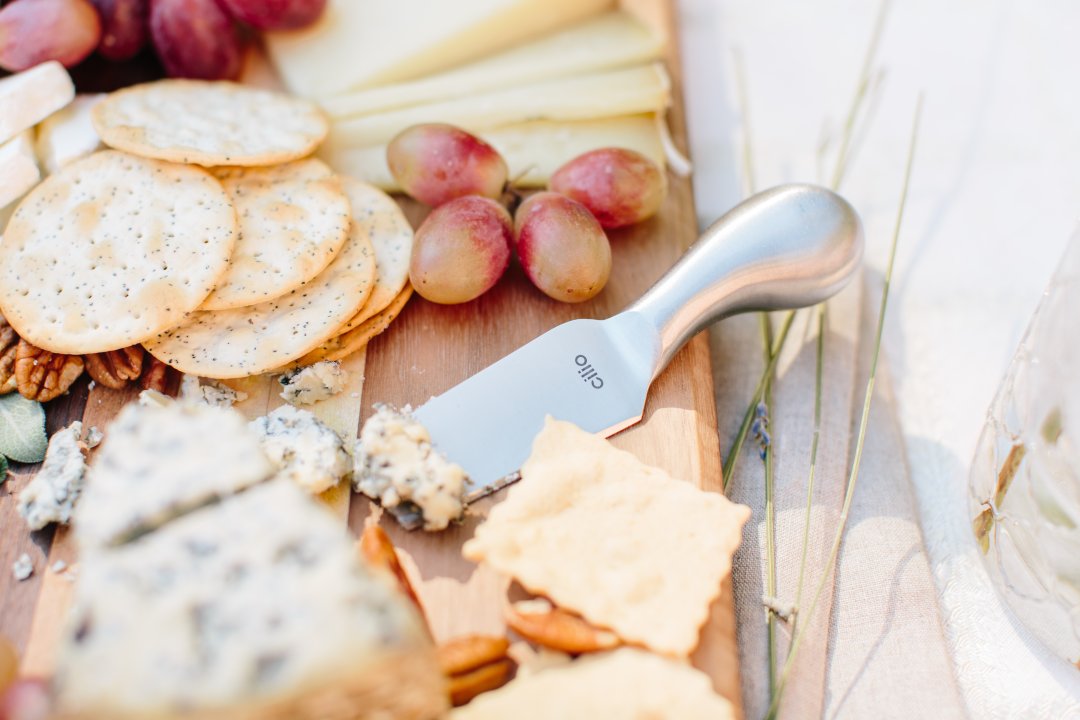 Williams also suggests having one knife per cheese. This will keep the cheese board tidier the more guests nibble throughout the evening.  We promise these tools will help you create a beautiful cheese board at each holiday party. And don't forget to indulge in the cheese, your heart will thank you.