8 cozy, one-pot recipes to roast this winter
Roasted meats and vegetables are the backbone of cold-weather cooking. Sure, soups and stews are nice, but hearty, caramelized centerpiece dishes always steal our hearts. And while standard roasting pans and baking sheets will work just fine in the oven, why not add a bit of tasteful and adorable kitsch to your kitchen?

Our brand-new pig and chicken roasters from Revol offer up all the functionality of a typical roasting pan, but with a lot more character. You can even serve your entrees straight out of the roasters — who can resist a roast chicken peeking out of one of these lookers? Goodies such as biscuits and cookies will also look equally gorgeous served out of a pig or chicken roaster, even if you had to bake them on a plain ol' baking sheet. To get your meal-planning juices flowing, here are eight dishes you can make this weekend, and all holiday season long, in your pig and chicken roaster.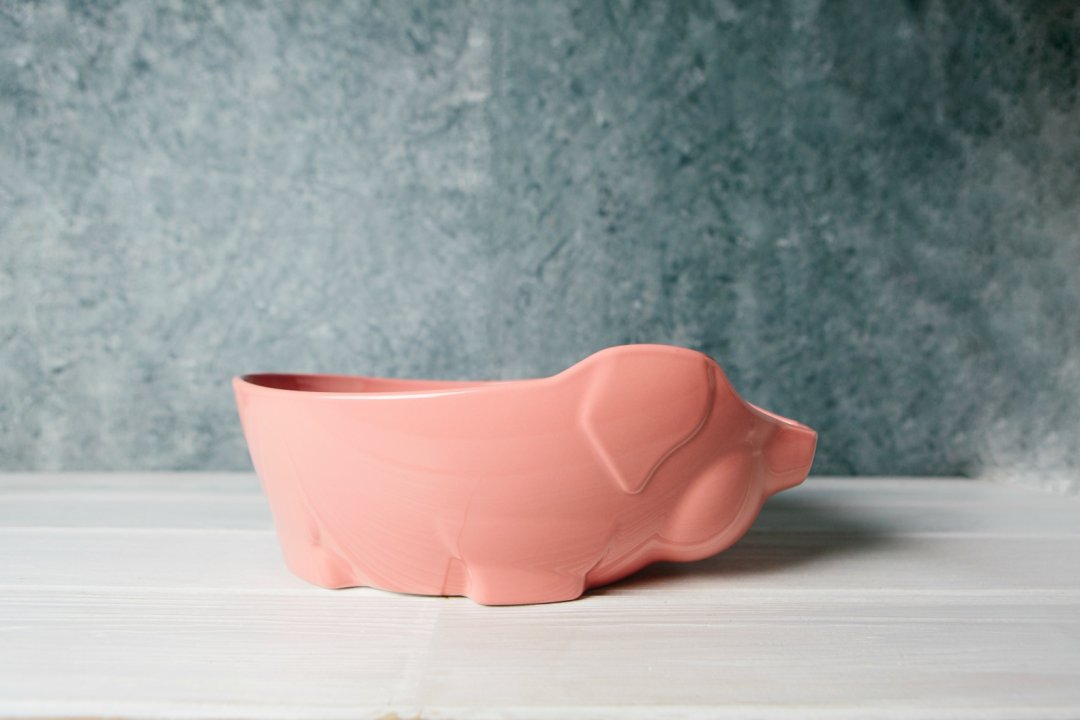 Pig Roaster
Show off your love for the South's favorite protein with this fun and unique pig-shaped roaster. Its 3.3-quart capacity is the perfect size for roasting a pork loin, of course, but it is also excellent for other of meats and even whole vegetables like acorn squash. Below, four dishes that can go from oven to table in your new favorite roasting dish.
Get the roaster in pink / Get the roaster in white

Coca-Cola Glazed Ham
What goes better in a ham roaster than a ... ham? One of our favorite recipes for holiday ham comes coated in Coca-Cola. The sweetness of the soda pairs perfectly with the saltiness of the ham. Even better? Our recipe is super simple. All you need to do is rub the ham with sugar and mustard, drizzle on the Coke, and then pop your ham, on its ham roaster, in the oven for about an hour. A quick trip under the broiler will give the whole thing a nice caramelized exterior.
Get the recipe

Whole Roast Duck with Potatoes
Or if you'd rather keep pork away from your cute little pig, you can also roast all kinds of other meats inside. We especially love roasting a duck, alongside potatoes, in the dish. Stuffing the cavity of the bird with garlic and rosemary imparts extra flavor to the savory duck fat — a delicious combination that coats the potatoes as the duck roasts.
Get the recipe

Stuffed Acorn Squash with Sausage and Apples
Whole vegetables can also be cooked in a pig roaster, and one of our favorites is roasted and stuffed acorn squash. We fill ours with a mixture of sausage and apples, but it is quite easy to adapt the recipe to suit your taste. You can even make it vegetarian by swapping in sauteed mushrooms for the sausage. Really, the only thing to keep in mind here is that you'll only be able to roast one squash in the dish, so make this meal when you're cooking for two.
Get the recipe

Pork Tenderloin with Warm Apple and Cabbage Slaw
If you're looking for a quicker, weeknight-ready dish for which to use your pig roaster, look no further than pork tenderloin. These bad boys roast in less than half an hour, and will fit snug as a bug in a rug in your roaster. Alongside, saute up a mixture of apples and cabbage for a winning dinner in less time than it takes to watch an episode of Riverdale.
Get the recipe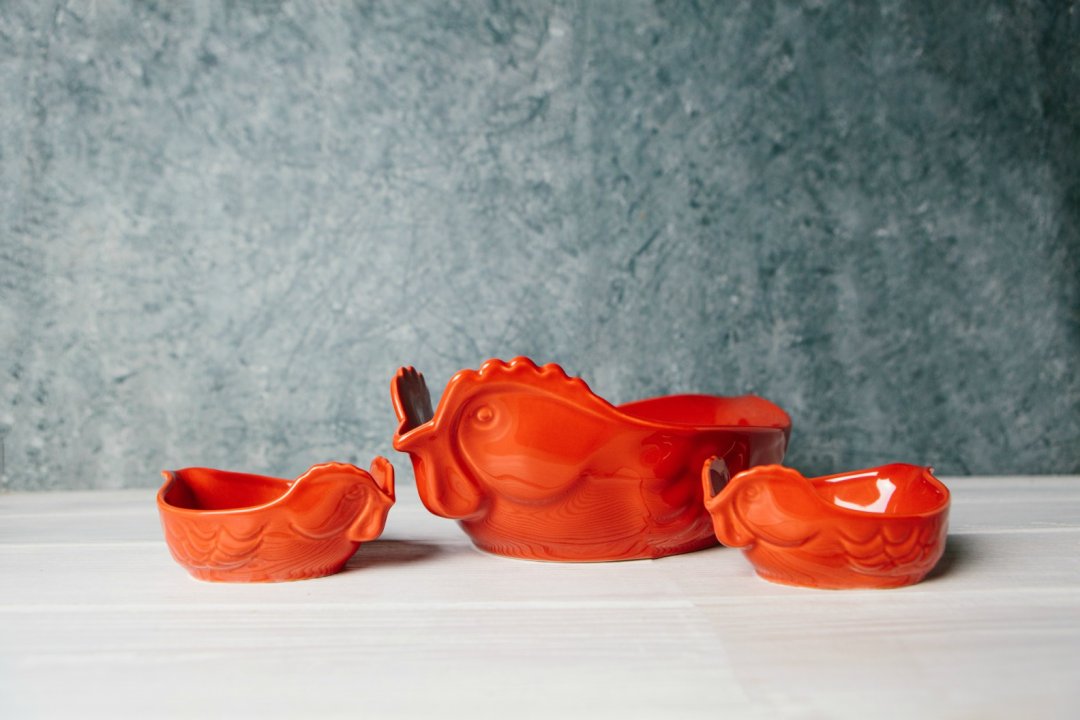 Chicken Roaster
Chicken lovers unite! This fun and unique roasting dish will help you show off your love for poultry with French-inspired flair. Its 2.2-quart capacity is the perfect size for roasting a whole chicken, along with all kinds of other small cuts of meat and vegeables. And if you can't have roast chicken without a sauce (hello, this should be everyone), pour it into a matching chicken-shaped gravy boat. Because the only thing better than one chicken-shaped dish is two chicken-shaped dishes.
Get the roaster in white / Get the roaster in yellow / Get the roaster in red
Get the gravy boat in white / Get the gravy boat in yellow / Get the gravy boat in red

Lemon and Herb Chicken
Yes, we know this recipe is written for grilled chicken, but Anne Byrn's lemon and herb marinade works equally well on roast chicken. Skip the butterflying step and roast the chicken in a 450-degree oven for 45 minutes to an hour, or until the meatiest part of the thigh is 155 to 165 degrees. Let the chicken rest before carving and returning it to the chicken roaster for serving.
Get the recipe

Sausage Dressing
If you'd rather reserve your chicken roaster for a side dish, consider making your next holiday dressing inside. One of our favorites (we have many) is this three-bread recipe from Anne Byrn. It delivers the best of all worlds with a trio of carbs — cornbread, French bread and plain ol' white sandwich bread — plus plenty of sausage and butter for good measure. Bonus points if you pick up two chicken roasters and cook both this dish and the chicken above inside.
Get the recipe

Roast Whole Cauliflower with Raisins and Dill
Of course, you needn't stick with meat-filled dishes for your chicken roaster. Dishes like whole roasted cauliflower are show stoppers in their own right. Take a cue from this recipe, but stick the head in whole. Brush it with olive oil and stick thinly sliced garlic cloves and thyme sprigs between the florets. Roast the whole thing for at least an hour, or up to two hours, until it is golden brown and tender all the way through. Serve the cauliflower cut into wedges and sprinkled with raisins, dill and lemon juice.
Get the recipe

Butternut Squash Soup
Another vegetarian-friendly recipe for your chicken roaster is butternut squash soup. Plop the squash in the roaster to bake until softened and caramelized. Rinse out the roaster while the soup simmers on the stove and return it all to your chicken dish for serving. This soup will look particularly amazing in the red roaster (hint, hint).
Get the recipe

Visit the Shoppe at Southern Kitchen for holiday gifts and more