3 soul-warming one-pot meals made easy with the help of a slow cooker
When it starts to get cold outside, there's nothing like the warmth of a rich, slow-roasted meal, which can often mean lots of time sitting by the oven. In comes the slow cooker: By using this reliable, classic kitchen appliance, time-intensive recipes are as simple as flipping a switch — no gas required! 

Here are three recipes that make the most out of using a slow cooker. 
Nana's Rutabagas with Pork
This recipe takes time, but the end results — fall-apart pork and flavorful, hearty rutabagas — are well worth it. Tranferring the recipe to a slow cooker on low heat when the rutabagas are added in will take your mind off of cooking this one pot meal overnight. 
Get the recipe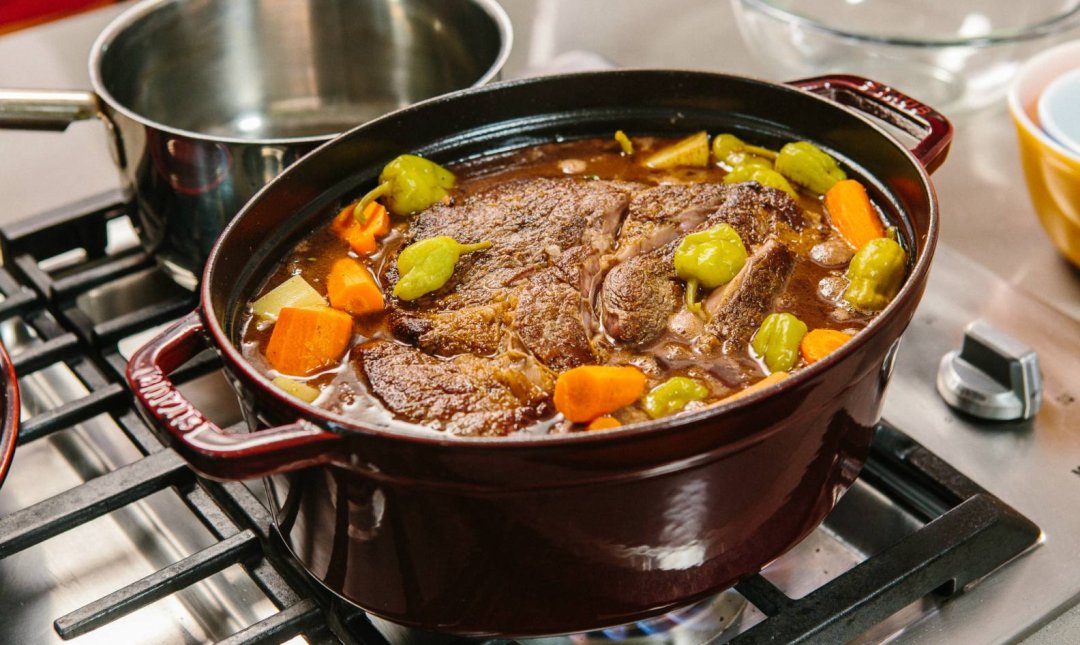 Mississippi Roast
This classic Southern roast combines a mixture of herbs, pepporchinis and onion soup mix to create a deeply flavorful dish perfect for a cold-night dinner. Instead of braising the roast, brown the meat per the instructions and transfer it to a slow cooker to continue the recipe — the roast will be just as delicious without troubling with the oven. 
Get the recipe / Get the pot


BBQ Brunswick Stew
Using a slow cooker in this recipe yields lots of tender pulled pork and chicken, which makes for the perfect make-ahead meal. For an easy solution to weekday meal prep, double the pulled pork and chicken and reserve for last-minute lunches and dinners. 
Get the recipe

Photo credit (Mississippi Roast): Ideabar Austin
Visit the Shoppe at Southern Kitchen for holiday gifts and more